Journey Into Japan
October 5-19, 2019
Behind the tourist façade
Denver Takayama Sister Cities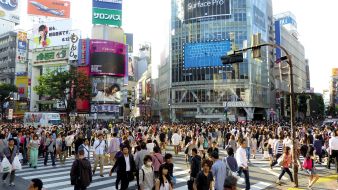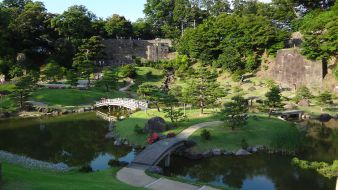 Trip home page
Welcome to our place ...
... where we will plan our trip, with your input, from Denver to Japan in October, 2019! Note: you don't have to start in Denver, you can join us in Japan and continue on; we have had travelers join us from New York, Massachusetts, even Italy. So if the itinerary appeals to you, just go ahead and sign up.
We pride ourselves that our trips delve deeper: below the tourist façade. Of course, we visit many of the common attractions, but we also have some differences:
We usually use public transportation like the locals do
We stay in a wide variety of lodgings: western style hotels, a pension in the Japanese alps, a night in a Buhddist temple, and a night in the new-fangled robot hotel!
The last two mornings in Japan you will have breakfast on your own, like the locals do, in a coffee shop, restaurant, or convenience store - this is by design
In Takayama, Denver's Japanese sister city, we get up close to the matsuri (festival) and meet with locals
Whether this is your first time to Japan, or you are re-acquainting yourself to this charming, mysterious country, you will love visiting Tokyo, Osaka, Kanazawa, and Takayama.
Tokyo is the capital city of Japan, and the most populous metropolitan area in the world. This dynamic city is an exciting mix of the traditional and the ultra-modern. Stylish and sophisticated, you'll find the past and the future blended together here.
Takayama, Denver's Japanese sister city, maintains much of the charm of old Japan; sometimes called "little Kyoto", this tourist friendly city always welcomes visitors from Denver warmly and generously.
The city of Kanazawa is famous for it's Kenrokuen Garden, but it also a fascinating town aside from the garden. A recent addition to our trip repertoire, it continues to surprise and please us.
Osaka is the third largest city in Japan (after Tokyo and Yokohama) and has something for everyone, especially for the foodie in you.
Introduction to this tripsite
These webpages are for everyone involved in our adventure to find out more about this trip, and to keep informed as we get closer to our departure.
The focus of this trip is to explore Japan and, as often as possible, to go a little deeper than the usual tourist facade.
We will meet this second objective by using public transportation, finding little-known venues, and, in Takayama, by visiting the households of ordinary Japanese families.
In the box at left are links for you to find out:
who else is taking this trip
some ideas about the foods you might encounter and enjoy - or want to avoid
information about the people who are helping make this trip happen (travel agents, contacts in our destination cities, and so on)
events going on locally that you might be interested in because they provide opportunities to prepare and learn for this journey
itinerary details
pricing information
some hints and tools to make the trip easier
You will also find links to provide information about the cities we will be visiting, resources you might find useful / helpful, and email addresses for your primary contacts.
Our trip is affiliated with Denver Sister Cities International (DSCI) and the Denver Takayama Sister City Committee (DTSCC). This means: to participate in the trip you must join DSCI. This is primarily for insurance purposes. If you are not a member, part of your trip fees will be applied towards a one-year membership.
What's new on this website?
We are regularly adding and updating pages on the website. To help you keep up with changes, below is a list of the changes in reverse chronological order (most recent at the top).
29 August, 2019 - Changed venue for 2nd orientation.
7 May, 2019 - Website and trip publicized.
30 April, 2019 - Website first available, although not publicized.